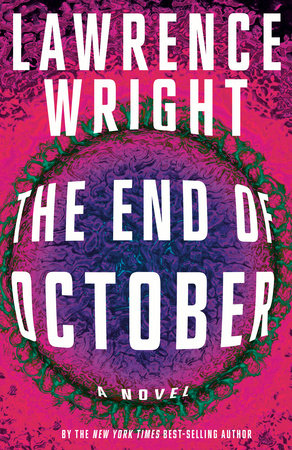 Lawrence Wright is one of our greatest living nonfiction writers. One of the reasons for this is that he spends the time doing the work. By work, he means doing an incredible amount of background investigation. Even his recent novel The End of October (about a pandemic, curiously enough), is mined from a ridiculous amount of research.
To be productive, though, it also helps to have a good writing space. Wright made his own, to spec:
I have a wonderful office that I've built in my house. David Remnick came to dinner one night and he called it "Writer Porn." It's something I've made especially for writing, and a desk I designed especially for writing. I have a white board, where I sketch outlines of projects. The most distinctive thing is my writer's desk, which I had built about 30 years ago. It's a bit Star Trek-y. It has wings curved around so I can have my manuscripts left and right, facing me. It's a wonderful design for a writer and I've never seen it replicated. 
We can't all make our own desks. But a comfortable, productive place helps us relax, focus, filter out the noise, and focus on the work.