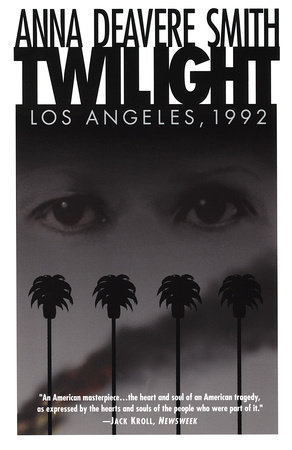 Anna Deavere Smith's plays are often discussed in light of their signature method of presentation: No matter how many characters are in the piece, and regardless of their gender or race, they are all played by the same actor. Usually Smith.
Smith builds that shapeshifting of perspective and personality on a foundation constructed from hundreds of hours of transcripts. She interviews people herself and then puts their words on stage.
Why does she do it this way, traveling around the world to meet with people and listen to them for hours? Not just for verisimilitude, though that is part of it:
I'm very aware of travelling and being with the people and being in the place, away from my home, chasing that which is not me.
The further away you get away from yourself, the more clearly you can see everybody else. Go and find that which is not you.